MDR (Mineral Deposit Remover)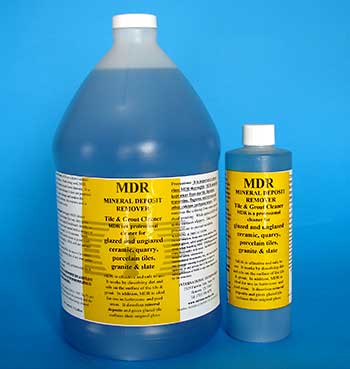 MDR (Mineral Deposit Remover)
A very effective grout and tile cleaner for ceramic, porcelain and quarry tile surfaces. MDR contains phosphoric acid and therefore will etch (burn) marble, travertine, limestone, and other sensitive natural stones. MDR is very effective in removing calcium buildups from tiles as well as most granite.
Available in1 pt., 1 gal., and 5 gal.
Click here for detailed product information and application instructions.
AS FEATURED IN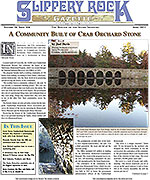 Slippery Rock Gazette - April 2012