Lavenet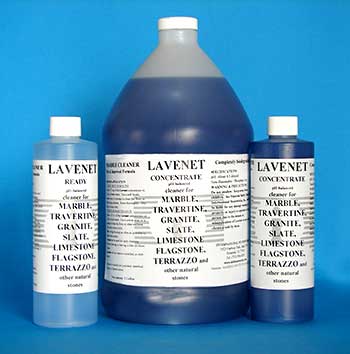 Lavenet is a pH-balanced cleaner for marble, travertine, limestone, slate, granite and other natural stones. Lavenet requires no rinsing when used properly. Lavenet is completely biodegradable and leaves no film on stone surfaces. Available in both concentrated and ready-to-use.

1 pt. ready-to-use - $10.85
1 pt. concentrated - $20.64
1 gal. concentrated - $49.92
5 gal. pail concentrated - $164.07
Click here for detailed product information and application instructions.