Fivextra® Cream Instructions
Fivextra® Cream is a non-wax, user-friendly CREAM for the polishing, hardening and protection of marble, travertine, limestone, onyx and terrazzo.
FIVEXTRA® Cream
Eliminates grout haze on newly installed marble surfaces
Polishes, hardens, and enhances the color of marble surfaces
Fivextra® Cream is the easiest product to use to maintain the shine on marble.
Fivextra® Cream removes surface etch marks on marble
Fivextra® Cream will not remove deep scratches
To apply Fivextra® Cream you will need: Fivextra® Cream and
A standard low speed buffer
2 white buffing pads
Trigger sprayer with water
Note: Strip off all wax and sealers from the stone with Zoom and neutralize (only if needed)
DIRECTIONS: MIX WELL BEFORE USING THE Fivextra® Cream
Cover baseboard, carpet, etc., with protective plastic and/or tape.
Apply some Fivextra® Cream (about 3 oz.) over an area of about 25 Sq. Ft. at a time.
Buff immediately with the first white pad for 3-5 minutes.
When you see and feel the cream drying, spray some water and continue to buff till completely dry and polished.
When dry, buff again with the second white pad dry.
Fivextra® Cream is excellent to maintain NON-FLOOR marble surfaces such as walls, steps, risers, vanity tops, bar tops, etc. To polish these surfaces, use a variable speed hand buffer with a white pad.
To restore worn marble surfaces, grind the stone first with our diamond grinding system then polish the marble with Fivextra® Cream as per instructions.
Technical Specifications:
Active Ingredients: Potassium Oxalate
pH: 3 - 5 (depending on the mixing procedure)
Productivity: about 3 ounces per 25 Sq. Ft.
For further specifications see Material Safety Data Sheet
DOES NOT CONTAIN MINERAL SPIRITS
STORE IN A DRY SPACE
PRECAUTIONS: THE USE OF GLOVES AND PROTECTIVE GOGGLES & CLOTHING IS RECOMMENDED WHEN USING FIVEXTRA® Cream
WARNING: AVIOD CONTACT WITH SKIN, EYES, CLOTHES. IN CASE OF CONTACT FLUSH THOROUGHLY WITH WATER AND CALL PHYSICIAN. DO NOT SWALLOW. KEEP OUT OF REACH OF CHILDREN AND PETS.
INTERNATIONAL STONEWORKS, INC., WILL NOT BE LIABLE FOR ANY DAMAGE ENSUING TO PROPERTY OR INJURY TO OPERATOR DUE TO THE MISUSE OR MISAPPLICATION OF THE FIVEXTRA® Cream OR OTHER CHEMICALS SOLD BY INTERNATIONAL STONEWORKS, INC.
AS FEATURED IN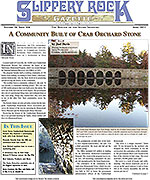 Slippery Rock Gazette - April 2012