Best Sellers
Cleaners - Polishing Compounds - Sealers
Lavenet
A mild alkaline cleaner / neutralizer for
marble, granite,
and
other natural stones
. Can be applied with a mop or a white pad.
Lavenet Green Concentrate
Neutral cleaner for polished, tumbled, honed or flamed
marble, limestone, travertine, granite, slate, flagstone
& other natural stones.
Environmentally friendly
Biodegradable
Neutral pH
No solvents - no phosphates
Does not leave a film on stones
TGR - Tile & Grout Restorer
Highly concentrated acid cleaner for glazed and unglazed
ceramic, quarry, porcelain tiles, flamed granite, slate, glass
and
grout
. Will not change the color of the grout and therefore recommended to clean colored and dark grouts.
Ver Glow #1
A
non-acid
honing (sanding) compound used to remove fine scratches and give the stone an even, no-gloss patina (low shine).
Ver Glow #2
A
non-acid
high quality abrasive compound for
marble
polishing. It is used to remove fine scratches. Ver Glow # 2 is one of the most user friendly polishing compounds available. Ver Glow # 2 will not etch surrounding areas. This compound is especially effective on Thasos, Botticcino and other marbles where the use of acidic compounds is not recommended.
Fivextra® Plus
A non-wax universal medium-acid compound used for polishing and hardening
marble, travertine, polished limestone
and
terrazzo
. Fivextra® eliminates grout haze on newly installed marble surfaces. It does not reduce the gloss of new highly polished marble surfaces.
AS FEATURED IN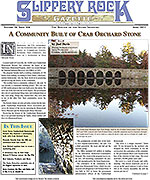 Slippery Rock Gazette - April 2012